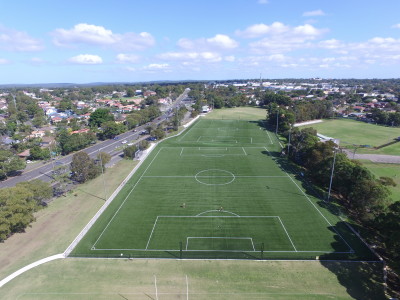 Sportszone Group recently installed two new fields K2 and K3 at Kareela Oval on the Princes Highway, Kirrawee.
Sportszone Group are a Sutherland Shire based business specializing in the construction of synthetic turf sports fields, playgrounds and tennis courts.
Greener pastures for shire sporting fields – $2.8m project
By Jim Gainsford Feb. 19, 2015
The long-awaited roll-out of multi-sport, all-weather synthetic turf at Kareela Oval's sporting fields began last Friday to make them match-ready by mid-March.
The $2.8million project will see the upgrade of fields two and three with a multi-purpose synthetic playing surface.
Synthetic surfaces are being used to accommodate the growing demand by sporting groups for the shire's sporting fields.
Read the rest of the article here